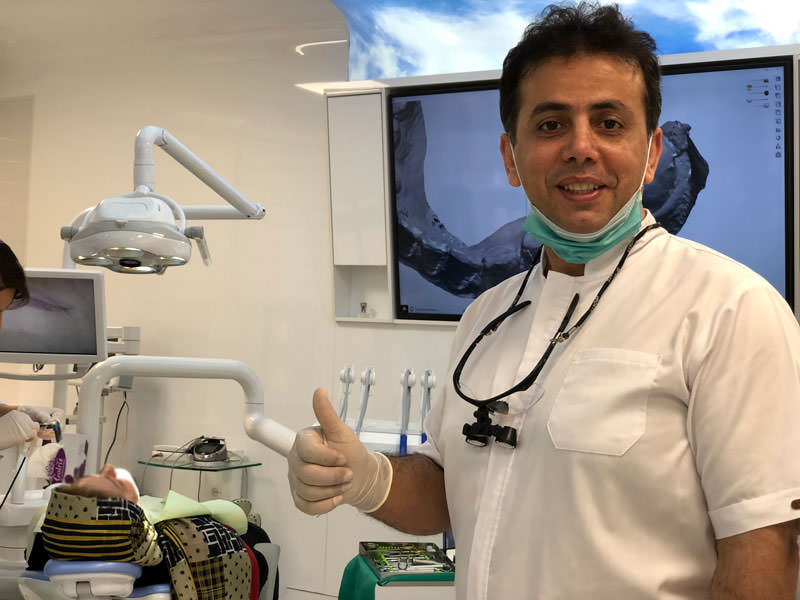 Dr. AliReza Rezaei is a surgeon, dentist, and implantologist who after graduation of Tehran University in dentistry major in 1999; he began to study world dentistry sciences, especially in the field of dental implants. he took part in many courses about implants and Cosmetic dentistry in Iran and also abroad.
In 2010, after years of research and study in the field of digital dentistry, the introduction and launch of digital dental systems and CAD / CAM in Iran have been considered as one of the first Iranian dentists in this field. In performing the most advanced digital therapies, In particular, digital implant surgery has always been a pioneer.
Setting up a digital dentistry clinic using the world's most advanced equipment from Germany and using the most advanced digital dental software, as one of the most unique centers in Iran and the Middle East in the beautiful city of Rasht, is another achievement of Dr. Alireza Rezaei. The center is able to carry out many digital dental treatments in conjunction with European and American countries, with the benefit of the most advanced codecs and 3D printers.
Activities and investigations Dr. Ali Reza Rezaei in the field of digital dentistry in collaboration with Tehran University of Medical Sciences and Implant Research Center of Iran and
has been discussed in the world, also mentioned the name of Iran in the same level as the modern country
Some of his degrees and certificates mentioned abstractly below:
Certificate of implantation and prosthesis surgery in 2006-2007-2008 from South Korea


  Certificate of modern implantation course in 2010 from toulouse university in France


  Certificate of spending Courses for German software the Cerec in 2011


  Certificate of modern courses of implanting from Paris University in 2011.


  Certificate of Cosmetic Dentistry courses from Italy, the Genoa University in 2013.


  Certificate of modern course implantation and Cosmetic Dentistry from New York University in 2011-2012-2014.

  Certificate of dental materials system(IVOCLAR) from Liechtenstein, Switzerland in 2013.


  Certificate of fellowship implantation in 2014 and mastership of implantation in 2017 from the implantology community of America. (ICOI)


  Certificate of materials courses of Vita company from Germany in 2015.


Certificate of laser therapy mastership in dentistry in 2015 from University of Aachen, Germany

  Certificate of implantation diploma from the implantology community of America (ICOL) in 2018.


Specialty of Dental Implants in 2018, German University of Goethe

  Member of the American Implantology Society (ICOI)